What is the best ac system for my home?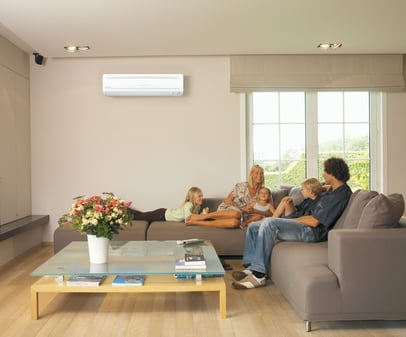 If you're like many other homeowners in Seattle, you're probably considering having air conditioning installed in your home. What you may not realize is just how many cooling options you have available to you. Technology has progressed quite a lot over the last few years, and some newer options have come into the marketplace. We'll break down a few of the options here.
Central Air Conditioning

If your home already has a high efficiency gas furnace installed, a central air conditioning unit may be the best option for you. A central air conditioning system requires that your home have a duct system installed. As long as your furnace works well for your home during the heating season, your home's existing duct system will most likely work well for central ac.
There are a variety of models and brands available. A reputable heating contractor can go through those options with you, measure your home for correct sizing, and get you pricing for those options. Give us a call at 206-763-1744 to schedule a quote.
Ductless Heat Pumps
If your home's primary heating source is electric baseboards, wall heaters, or radiant heating it's likely you don't have a central duct system. In this situation, ductless heat pumps work wonderfully! Ductless systems don't require ductwork to operate (hence the name!), are extremely efficient, and provide both heating and air conditioning.
The cost of installing a ductless system can vary widely depending on the size of the system and installation. There are instant utility rebates available for ductless systems of up to $1,200 for certain homes, as well as federal tax credits of up to $300. Give us a call and we can schedule a free estimate onsite to go through your options and get you a quote.
Central Heat Pump
If your home has an electric furnace, oil furnace, or an older inefficient gas furnace, a central heat pump might be the best option for you. A central heat pump provides high efficiency heating and air conditioning and will save you a lot of money on your heating bills. It will likely pay for itself in energy savings over time! There are also utility rebates and tax credits available for central heat pumps.
Ask Us a Heating or Air Conditioning Question
If you have general questions about heating, air conditioning, or air filtration, contact us through our website with your question and we'll definitely get back to you. We'll post some of the more relevant questions and answers here on our blog.