Ductless Rebates and Incentives to Fall From up to $1,700 down to $800 After December 25th
Seattle City Light has announced that their rebate for installing a ductless system is being lowered from $1,200 to $800. This is set to happen on January 1st, 2017. Currently, Mitsubishi is also offering up to a $500 instant rebate, through December 25th.
If you are interested in getting a ductless system, there will never be a better time than right now to get one! Don't lose out on $900 in savings. Give us a call today at 206-763-1744 to schedule a quote.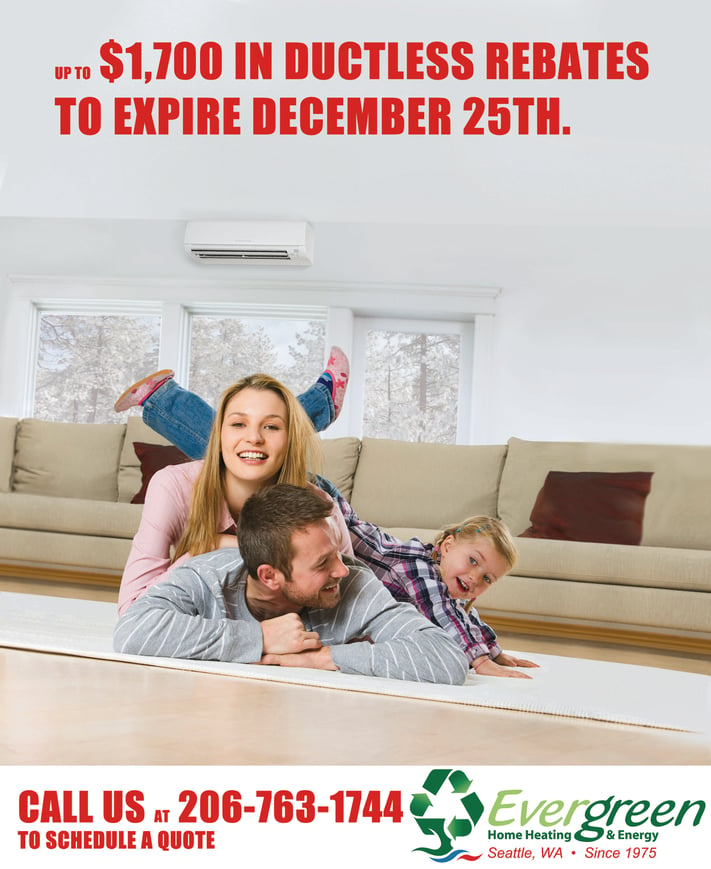 For more information on ductless systems, take a look at the following blog articles:
Ductless Heat Pumps: Incentives Cover Up To 40% of the Cost
Ductless Heat Pump Financing: Money In Your Pocket Every Month
Want a Heat Pump or AC But Concerned About Outdoor Noise and Space Issues?
Don't Let The Name Fool You. Ductless Heat Pumps Work With Ducted/Central Systems Too!
How Well Does a Ductless Mini-Split Perform in Cold Temperatures?