As we Americans continue to use more and more power in our homes and businesses, we are stressing our electrical grid like never before. However, here in Seattle, we actually pay some of the lowest utilities rates in the country. It benefits our local utility providers to sell power to areas of the country with higher rates.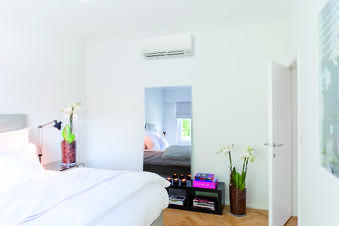 As a result, Seattle City Light, Puget Sound Energy, and other Puget Sound utility companies are making a big push to get their customers to install more energy efficient heating equipment. Because of rebates on ductless heating systems, homeowners with electric baseboards and electric furnaces stand to gain the most from these efforts. Depending on the size of the ductless system installed, a homeowner with electric baseboards or an electric furnace could recoup as much as 40% of the cost of the system, including installation, from the available federal tax credit and utility rebates!
There are two reasons why the utility companies are offering such a high rebate for ductless system installation. First, heating a home with electric baseboards or an electric furnace is extremely inefficient. Utility companies and the federal government would like to reduce the use of these systems as much as possible.
Second, ductless heating and cooling systems are one of the most efficient systems available. Switching from standard electric heating to a ductless system can save 60% or more on energy usage and heating bills. So not only are these homeowners saving up to 40% on the installation of the ductless system, they are saving hundreds or even thousands of dollars a year in heating bills. Plus, ductless heat pumps also provide air conditioning, a nice little bonus!
If you would like more information on ductless heat pump systems, or would like to get a quote on installation, give Evergreen Home Heating and Energy a call at 206-763-1744 or fill out a request for a free estimate.