Can You Use Your Existing Ductwork When Converting to a Heat Pump?
There are a lot of factors to consider when deciding whether to switch from your existing central heating to a heat pump. How much will it cost? How much money will I save on my heating bills? How many days will the project take?
One question we hear a lot is, "if I switch to a heat pump, can I use my home's existing ductwork with the new system?" The answer to this question affects a couple of the above factors. Obviously, if your ductwork system needs to be replaced, the cost of your new heat pump system would increase dramatically. Also, a full ductwork replacement could lengthen an installation project by several days, depending on the size and layout of your current ductwork.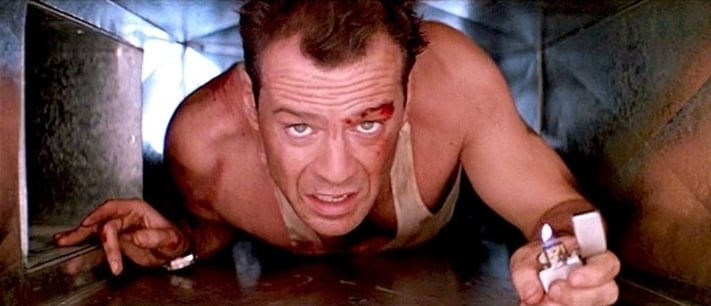 The Good News
The good news is that in almost every case, we can use the home's existing ductwork with a new heat pump system. This helps keep the cost down on most heat pump installation projects with existing ductwork, and keeps the project days to a minimum as well. Installing a heat pump system using the existing ductwork typically takes between 1 and 3 days, depending on the project.
Exceptions
There are a couple of possible exceptions. First, if the existing ductwork was so poorly designed or installed that a heat pump wouldn't function properly, you may need to replace the ductwork. Secondly, sometimes years of home construction projects or other events in the home can damage ductwork to the point of being unusable. In this case, your ductwork would need some serious work, or an entire replacement. Keep in mind, however, that there may be other high efficiency options that are more cost effective than replacing all of your ductwork, such as ductless heat pumps.
Sometimes certain modifications to the existing ductwork may be needed. For example, most homes in Seattle were designed with only heating in mind. Some multi-floor homes may not have a return air duct upstairs, which can be important for air conditioning. Since heat pumps provide both heating and air conditioning, we may recommend having a return installed upstairs, if possible, to make the air conditioning flow better. Sometimes this isn't feasible in certain homes, which we would let you know during a free estimate. In most cases, these types of modifications won't be needed.
Duct Cleaning
If you decide to go ahead and have a new heat pump installed, you may consider having your ductwork cleaned after the installation. This is especially true if your previous system was an oil furnace. Oil furnaces can create a buildup of soot and grime in a duct system over time. A new heat pump system with a freshly cleaned duct system and a nice air cleaner can really help improve the air quality in your home.
Get All Your Questions Answered
The best way to get this question answered definitively is to have us do a free estimate at your home. You would receive pricing for different system options, and get answers to all of your design questions. Give us a call at 206-763-1744 or click on the link below to request a free estimate.