Deciding on a furnace repair contractor can be tricky. Choose the right contractor, and your furnace will be up and running in no time! However, choosing the wrong contractor could put your entire family and even neighborhood at risk! For an example, take a look at this news story: Gas furnace to blame in Indianapolis explosion?
In Seattle the requirements for a furnace contractor are not stringent. All you need is a contractor's license, insurance and bond. Those minimum requirements don't exactly inspire confidence.
Luckily there are a few things you can do to make sure you are hiring the right Seattle contractor to repair your furnace: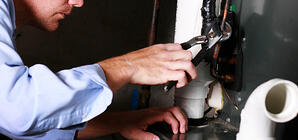 1. Find out how long the contractor has been in business, and rule out any contractor
with less than 2 years in business.
Being in business for a long time does not guarantee that a contractor is of high integrity and quality. However, a contractor that has been in business for a long time provides a longer track record for you to research. In addition, having a lot of experience certainly can't hurt!

2. Research online reviews. Online review sites are an excellent resource to help you weed out bad furnace repair contractors, and find the top ones in your area. Almost any contractor that has been in business for a long time will have a negative review here or there. However, you can get a pretty good sense of the quality of the contractor by reading their reviews and looking at their overall rating.
Because of the anonymity of the internet, review sites have been plagued by fake reviews. Businesses have attempted to game the system by writing their own reviews, either in favor of their own business or to unfairly attack their competition. A couple of review sites have developed systems for combating these fake reviews. With a lot of choices for review sites on the internet, we will focus on our 3 favorites.
Angies List: Angies List is highly regarded by its users, with a seemingly small amount of
"fake" reviews on the site. The drawback of Angies List is that it isn't free for users of the site. Last we checked, Angies List costs $35 per year to join. Because it is not a free site, members generally consider the reviews to be more legitimate than other sites. Also, Angies List does not allow businesses to pay for memberships to receive reviews.
Yelp: Another excellent review site, Yelp has a different way of combating fake reviews. Yelp has their own algorithm which heavily filters reviews. In fact, Yelp seems to err on the side of caution, filtering many reviews that appear legitimate. You can actually see the filtered reviews for a contractor on Yelp by clicking the "filtered" link at the bottom of the furnace repair contractor's business profile. Yelp is free to join and use.
Google Plus/Local: You may have seen Google's local pages when you've done a google search looking for a local business. Google has migrated its local pages to Google Plus, its version of a social networking service. Google Plus business pages give users an opportunity to view and write their own consumer reviews of the business. Google Plus also has its own algorithm which filters out illegitimate reviews, and businesses actually run the risk of getting completely banned from local search results if they are found faking reviews. Google Plus is also free to join and use.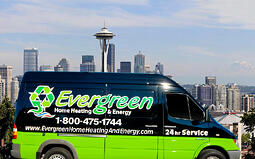 3. Verify licensing, insurance, and bond information online, and search for Washington State violations. By going to Washington State's Department of Licensing, you can make sure that the Seattle furnace repair contractor you are dealing with is a legitimate business. You can search for contractors in a variety of ways, including business name or business owner name here: https://fortress.wa.gov/lni/bbip/Search.aspx
You can find a wealth of information on a potential contractor here, including verifying the contractor has a current license, insurance, and bond. You can also see, towards the bottom of the page, whether the furnace repair contractor has complaints, warrants, or infractions over the last 6 years.
4. Call the contractor or go on their website to verify the type of pricing their furnace repair department uses. Choose a contractor with flat rate pricing. There are a couple of different pricing systems that Seattle furnace repair contractors use. The first is "time and materials" pricing. With this type of pricing, you run the danger of not knowing how much the cost of your repair will be until the job is complete. With this type of pricing, an unscrupulous service technician can take his sweet time on your repair and you end up footing the bill! The second pricing system is called "flat rate pricing." Under this system, each type of repair has a standard price, meaning you will know ahead of time, after a standard diagnostic service, how much you are going to pay for the repair. This gives you some added peace of mind.