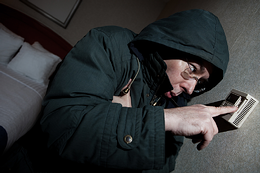 Having a furnace fail in the middle of a Seattle winter is never any fun. As our economy is still recovering from our great recession, the average homeowner doesn't budget for anything more than regular furnace maintenance, if that! So if your furnace fails, not only are you living in a home with no heat in the winter time, you are also facing the cost of the repair. If this isn't the first time your furnace has failed, you may be asking yourself if it may be time to replace the furnace, maybe even with one that is more efficient than your current one. The problem, of course, is that will likely cost even more money than the repair, and can be difficult on an already tight budget. It can be a difficult conundrum. However, by asking yourself a few questions and taking a look at all of your options, you can figure out what decision makes the most sense for you.
Question #1: How old is my gas furnace?
As I said in this article, the life expectancy of a specific furnace can be somewhat difficult to predict. However, as a general rule of thumb for a furnace in the Seattle climate, furnaces can be expected to last anywhere from 15 to 20 years if well maintained, installed correctly, and properly sized. So if your furnace is approaching this age, it may make sense to consider replacing it rather than spending money on repairs, depending on the answers to some of the other questions below. If you are unsure about the age of your furnace, grab the serial number off of the furnace and give the manufacturer a call. They will be able to tell you when the furnace was manufactured, and whether or not a warranty was ever registered, which should give you a pretty good idea of when it was installed.
Question #2: What is the cost of the current repair my furnace requires?
The answer to this question can be a big factor as to whether or not it would be a good idea to replace the furnace. If the repair is a few hundred dollars or less and the furnace is of a relatively young age, repair may be your best solution. However, if your repair is going to cost more than a few hundred dollars and the furnace is nearing the end of its life, you may want to consider investing the cost of repairs in a new furnace instead.
Question #3: How often does my furnace need repairs?
If your furnace seems to require repairs often (once a year or more), even if it is below what should be its useful life, you might be better off purchasing a new furnace and saving on the cost of future repairs of your current furnace. It may be that your current furnace was improperly installed, incorrectly sized, or poorly manufactured.
Question #4: What works best for my budget?
The answer to this question will depend on your unique situation. Do you have room in your budget for the repair? Or, can you put the cost of the repair on a credit card? Many Seattle furnace repair contractors accept credit cards as a form of payment, including Evergreen. You may think that you do not have room in your budget for a new furnace, but that may not be the case (see question #6).
Question #5: Would a higher efficiency furnace save me money over time?
This may not be a question you can answer on your own. The best way to answer this question is to get a free estimate from us here at Evergreen. For free we will take measurements of your home, and using a software program, will be able to estimate your savings over time for different efficiency options.
Question #6: If financing is an option, would that make buying a new furnace more feasible?
Financing the cost of a new furnace can help fit it into almost any budget. At Evergreen we work with a credit union that currently offers rates as low as 4.99% on energy efficiency loans. These loans can be for as long as 12 years, meaning extremely low monthly payments are an option. Of course, shorter terms are available as well. These loans also have a very low upfront cost, quite possibly significantly lower than the cost of the repair on your current furnace, which would help alleviate the pain of having to shell out money you haven't budgeted for.