There are many types of home heating systems. Each type has its own advantages and disadvantages, some of which can change based on the climate of a particular location. In this post we'll look at our top 3 most recommended home heating systems for Seattle area homes, based on our northwest climate.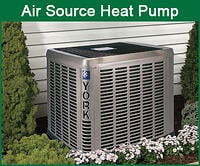 1. Central Air Source Heat Pumps Air source heat pumps work best in a mild climate, where the temperature doesn't get too high or too low. In other words, they are perfect for our Seattle climate! They are highly efficient, beating out most other types of heating systems in efficiency. The only real exception to this would be a geothermal heatpump system. However, a geothermal installation typically costs tens of thousands more than an air source heat pump, which usually means it fails in terms of return on investment.
Central heat pumps require a duct system in your home. This is an advantage, since a central duct system helps make your home more comfortable, with more even temperatures throughout. As a bonus, heat pumps also provide cooling in the summertime! If your home already has central heating, then a central air source heat pump may be your best bet in terms of efficiency, comfort, and total return on investment. Of course, there are a variety of heat pump models and efficiency levels. I recommend getting a free estimate in order to take a closer look at which model and size would work best for your home and budget.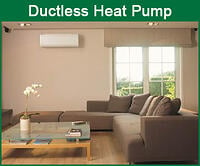 2. Ductless Heat Pumps For homes without a central duct system, you really can't get much better than a ductless heat pump system. Ductless heat pumps are actually more efficient than a central heat pump system. They are reasonably priced and, depending on your current system, can have a very fast return on your initial investment. In addition, most utilities are offering a hefty rebate ($1,200) for installing a ductless system if you currently have electric zonal heat (electric baseboard, wall heaters, etc). They can pay for themselves in a few short years, and also offer cooling in the summertime. As an added bonus, if multiple indoor wall mounted air handlers are installed, these can be independently controlled, giving you a "zonal" heating system. This allows for different temperatures to be set in different rooms in your home.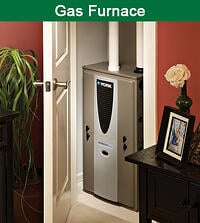 3. Gas Furnaces While the cost of heating your home with a gas furnace is typically higher than many heat pump options, they can still be highly efficient, depending on the model you purchase. One of the main advantages of gas heating is that due to the combustion process, it will heat the air to higher temperatures than other heating options. This means it can heat up your home to the desired temperature quicker than a heat pump can.
Gas furnaces do come with some disadvantages. The biggest disadvantage is also the result of the combustion process. This process gives off exhaust gases, including carbon monoxide, which have to be vented to the outside of the home. Carbon monoxide is an odorless gas, and is highly toxic in higher concentrations. Because of this, a malfunctioning gas furnace or a venting problem could put your home's inhabitants in real danger. It is extremely important to have your gas furnace regularly serviced, and to make sure your home has a carbon monoxide alarm installed.
Conclusion As an example, I ran several heating systems through our heat loss calculation software, including an 80% gas furnace, 96% gas furnace, a middle of the road 8.5 hspf heat pump, and as a baseline, an oil furnace. I used a 2,000 sq. ft. home in the example. You can see the results in the charts below.
We can draw a couple of conclusions from this data. 1st, even a midlevel efficiency heat pump beats the 96% gas furnace in annual operating costs, including the cost of running the heat pump in the summer for cooling! 2nd, if you happen to have an oil furnace, get rid of that thing immediately!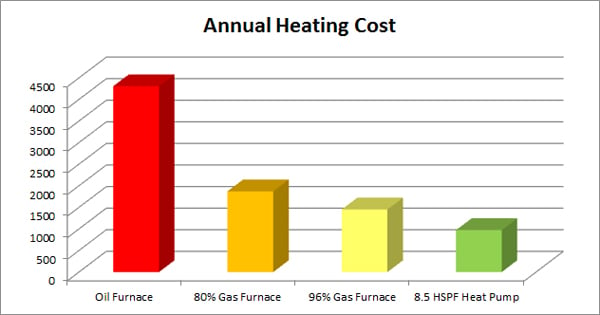 Comments or questions? I would love to hear them!