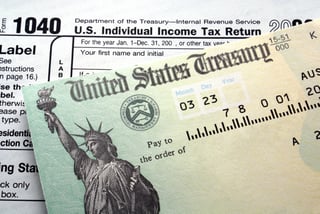 We have good news out of Washington DC! The Senate and House of Representatives have passed a massive bill extending many tax credits that were due to expire. This includes the tax credit for qualifying energy efficiency improvements to homes. The "25C" tax credit is not only retroactively extended for 2015, but is also extended through the end of 2016.
For the first time in a few years, homeowners will know for sure what improvements will qualify for tax credits before the end of 2016! This is a welcome change, as in the past few years the government has been retroactively extending this tax credit at the very end of the year, leaving homeowners unable to plan on the tax credit as part of their buying process.
The 25C tax credit allows homeowners to deduct 10% of qualifying purchases for home energy effiency improvements, up to $500. This includes most Trane high effiency gas furnaces and heat pumps, as well as many Daikin ductless heat pump models.
The law still needs to be signed by President Obama to officially take effect. This is expected to happen very soon. We will keep you updated!